Robert Johnson reached a crossroads where he sold his soul to the devil in exchange for his exceptional skills on the guitar. The Blues, an important music genre, is full of iconic stories. So, the legend of Robert Johnson conspiring with the dark side is not that far-fetched. 
Early Blues musicians were wild, unapologetic and pure talent. They expressed emotion through beating and banging their guitars, their wailing lyrics and rebellious nature. They were storytellers, musicians who brought communities together. Great Blues players include T-Bone Walker, Buddy Guy, Stevie Ray Vaughan and Robert Johnson.
But what about the great unknown's of the Blues?
They may not have achieved stardom like some of their peers, and you may never have heard of them. But these 9 were influential and great blues guitarists.  Pee Wee Crayton, Homesick James, Robert Lockwood Jr., Clarence Gatemouth Brown, Little Milton, J.B. Hutto, Roy Buchanan, Earl Hooker, and Johnny Guitar Watson.
The Blues has influenced many other genres and has given a voice to marginalised communities. It has had a far-reaching cultural impact and continues to be popular today. With its unique blend of soulful expression, meaningful lyrics and diverse styles, the Blues has stood the test of time.
Why the Great blues Guitarists had such an Impact.
From technique to their influence as role models and leaders in the community, let's look at the key factors behind why the great Blues guitarists left their mark on the music industry.
Skill and Technique
The great blues guitarists' skill and technique  were often extraordinary. Many of them were virtuosos on their instruments, mastering techniques such as fingerpicking, slide guitar, and advanced chord progressions. Their technical proficiency allowed them to create a unique and distinctive sound.
Musicality and Creativity
Their musicality and creativity were unmatched. The great Blues guitarists could take the traditional elements of the Blues and infuse them with their own personal styles. In so doing they created a sound that was both familiar and new. They pushed the boundaries of the genre and experimented with new techniques. This in turn influenced the development of other genres of music.
Freedom of Self-expression
The ability to convey emotion through their music was unparalleled. Deeply rooted in sentiment, Blues guitarists convey feelings of pain, longing, joy, and more. They connect with listeners on a deep emotional level.
Role Models
Their influence as role models and leaders in the music community is undeniable. Many of the great Blues guitarists were pioneers in their field, paving the way for future generations of musicians. They were able to inspire and mentor other musicians. And they passed on their knowledge and skills while helping to keep the Blues alive.
But being a great blues guitarist does not mean you need to be known globally to leave an impression. In fact, some of the unknown Blues guitarists left a greater legacy than their illustrious peers.
Here are our Top 9 Great Blues Guitarists
Pee Wee Crayton
Pee Wee Crayton was a pioneering figure in the West Coast blues scene. He began his career in the 1940s and was one of the first musicians to bring the Texas Blues sound to the West Coast.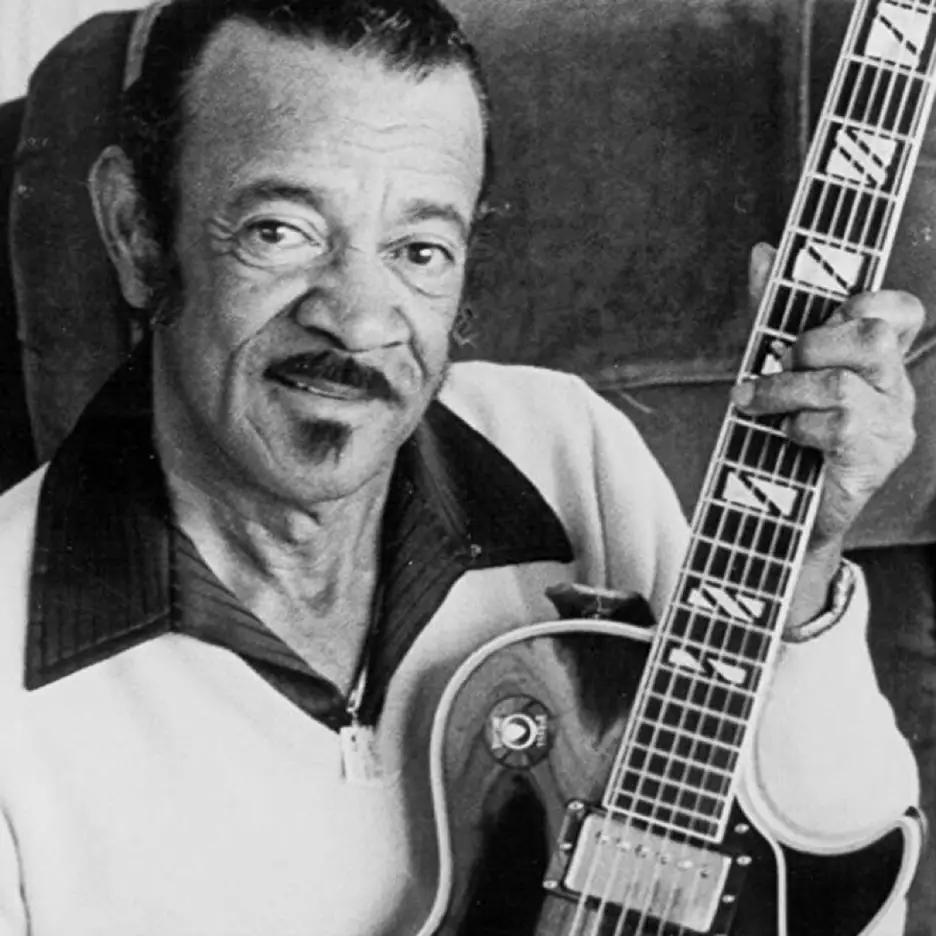 Viewed as an important influence on the development of the Blues, Crayton was a versatile musician. And an expert at blending elements of Jazz, R&B, and Blues to create a unique and distinctive sound. Crayton was known for his smooth and soulful playing style. He had a great sense of melody and was able to communicate deep emotion through his playing.
Pee Wee Crayton was a charismatic and dynamic performer. And he was known for his high-energy live performances and dynamic stage presence. He had the aptitude to connect with audiences, which made his shows exciting and engaging.
Crayton is underrated and was a relatively unknown Blues player. This was due to his short career, lack of commercial success, changing trends in music, and the limitations of his small record label. Despite this, his contributions to the genre and his influence on other musicians are undeniable.
Homesick James
Homesick James is considered a great blues guitarist, and he was a master of his strangely tuned slide guitar. It allowed him to create a powerful and emotive style. Using the technique of sliding a metal or glass bar across the strings, he produced a unique and expressive sound.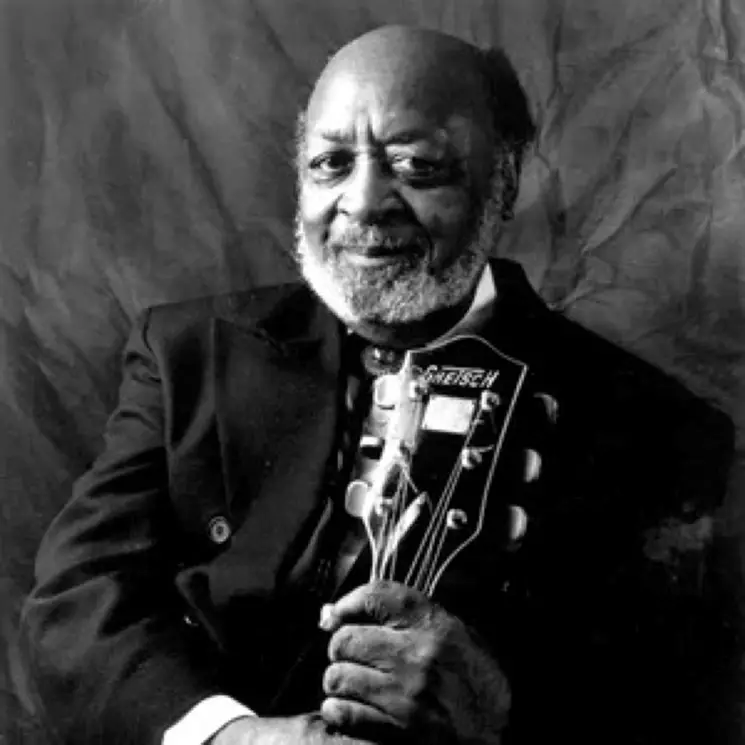 As a skilled songwriter, his songs were often characterised by their raw and honest lyrics. They dealt with themes of love, heartache, and the struggles of life on the road. He poured deep emotion into his music which resonated with his audiences.
During a prosperous career, Homesick James played with some of the biggest names in Blues. They included Muddy Waters and Howlin' Wolf.  As a result he became a sought-after session musician. This work may have something to do with why his name is lesser known than others. Session musicians have traditionally been overshadowed by their big-name counterparts.
Nonetheless, his style of slide guitar and emotive song writing was highly respected. He helped to shape the Blues genre, and many musicians have cited him as a major influence on their music.
Robert Lockwood Jr.
Robert Lockwood Jr. is recognised as one of the great Blues guitarists. His fingerpicking style and versatility in a long varied career, have cemented his place in Blues history.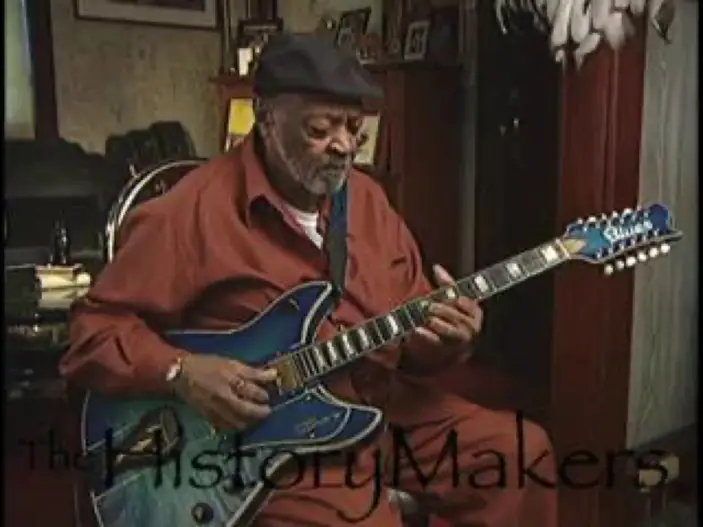 If you can tell a story with a guitar, Lockwood is the man to do it. He was a musician whose guitar talent was matched only by his ability to weave a tale into his songs.
Robert picked up the guitar at a young age. He taught himself to play and soon developed an expert fingerpicking style. It was characterised by intricate and melodic runs. As his fingers danced across the strings of his guitar, people marvelled at the depth of his technical ability.
As a student and the stepson of legendary blues musician Robert Johnson, his style was heavily influenced by the master. His stepfather had a massive impact on Lockwood's playing, and he taught him many of the techniques. The ones he later used throughout his career.
Inducted into the Blues Hall of Fame in 2006, there is no doubt Robert Lockwood Jr. was a Blues heavyweight. Lockwood's influence can be heard in the music of many artists, including Jimi Hendrix, Eric Clapton, and Carlos Santana.
Clarence Gatemouth Brown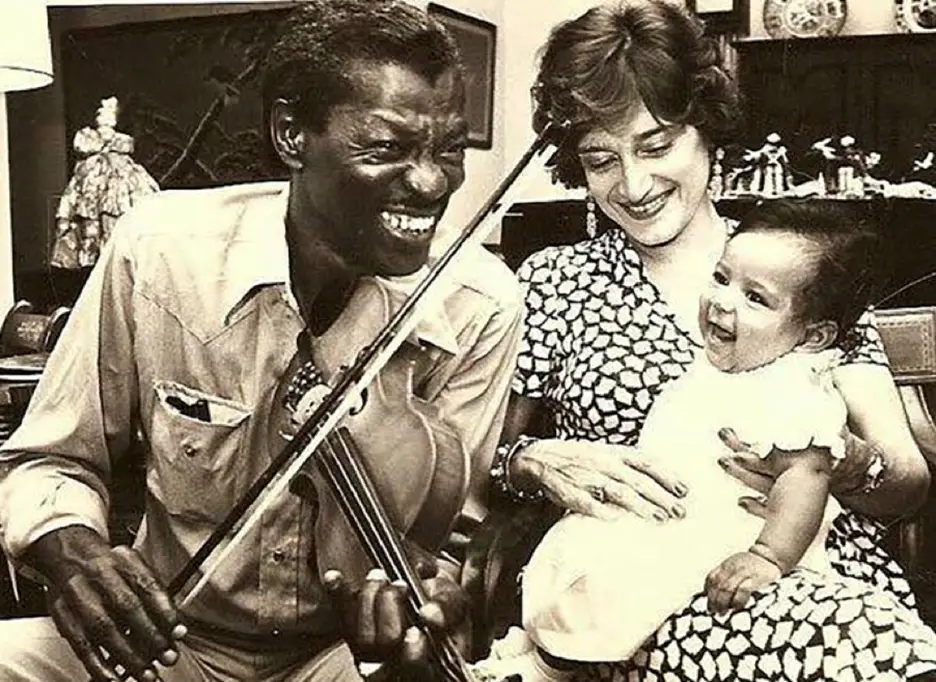 One of the legends behind Clarence Brown is that he was given his nickname by fellow musician, Pee Wee Crayton. Legend has it, when Brown performed with Crayton's band, he would often jump the fence to get into the venue. This prank earning him the nickname Gatemouth.
Remembered for his musical versatility, Brown was known for his ability to play a wide range of styles. They included Blues, Jazz, Country, and Cajun music. His innovative playing style incorporated elements of various genres and techniques like the slide guitar and fingerpicking. He was a sought-after session musician and played with many famous artists throughout his career.
Little Milton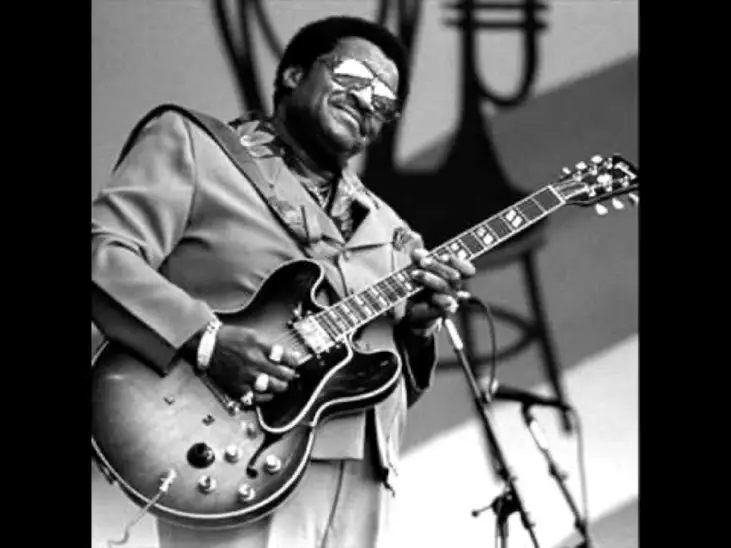 Little Milton quickly established himself as a force to be reckoned with in the Blues scene. He was a self-taught musician who developed his own style. And it blended elements of Gospel, R&B, and Blues to create a very different style. His guitar playing was characterised by its fluidity, precision, and intensity. 
Little Milton was not only a masterful guitarist but also a skilled pianist, drummer and songwriter. He wrote and recorded his own songs, and many of them, songs like Grits Ain't Groceries, We're Gonna Make It, and If Walls Could Talk, became Blues classics.
Despite his passing in 2005, his music continues to inspire Blues enthusiasts and musicians alike.
J.B. Hutto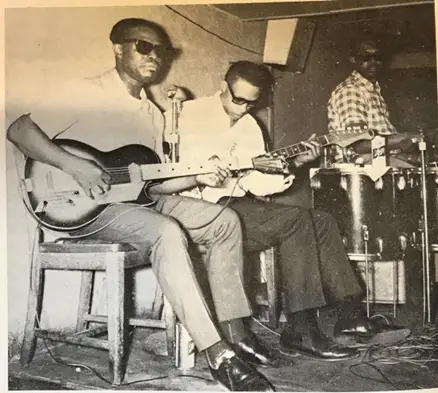 J.B. Hutto was a Blues guitarist known for his raw and powerful playing style. His use of the National Steel guitar was one of the reasons behind his great blues guitarist listing. He was one of the first musicians to incorporate this instrument into the Blues genre to give his music a unique and distinctive sound. And he could make the steel guitar sing and cry, creating a unique sound. Hutto gave the Blues soul.
For J.B. Hutto, it didn't stop there. He was a mischievous character known for using a bottleneck to play his slide guitar – a trick that turned the volume of the floor planks to a new level.
Roy Buchanan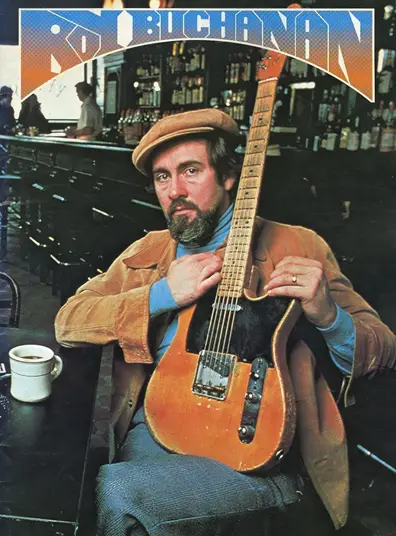 Can you imagine a guitar player so good that The Rolling Stones felt intimidated by him? In the early 70s, Roy Buchanan was asked to audition for the role of lead guitarist for The Rolling Stones. Despite his impressive audition, Buchanan was not selected for the position. 
Image source: https://www.fuelrocks.com/roy-buchanan-the-innovative-american-guitarist/
Why? The band members were said to have been in awe of his playing, but they ultimately decided to go in a different direction with their music. However, the audition was a turning point for Buchanan. It allowed him to showcase his talents on a bigger stage and solidified his reputation as a Blues guitar mega-star.
Not only did he rock the world of fans, but Roy Buchanan was also a respected figure in the Blues community. Many musicians considered him a guitar genius and an inspiration. So much so that Jeff Beck dedicated Cause We've Ended As Lovers from Blow by Blow to him – a true testament. Listen to his live version of The Messiah will come again
Earl Hooker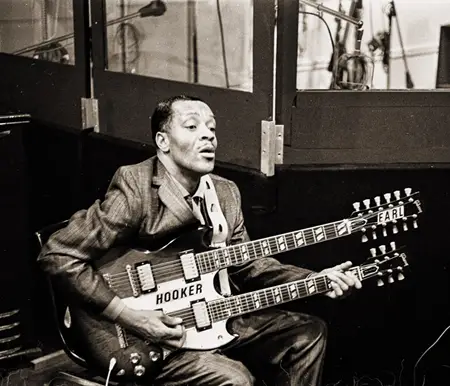 Earl Hooker was an innovator. Known for his masterful fingerpicking, controversial slide guitar playing, and ability to infuse traditional Blues with modern energy. He deserves recognition as one of the best Blues guitarists. 
In many ways a rebel, he was not afraid to experiment with new techniques. Hooker combined different elements of the Blues with other genres – a standout feature in his style that gave the Blues a contemporary edge. Sometimes his playing was off the hook.
Like J.B Hutto, Earl Hooker enjoyed the reaction the bottleneck slide evoked from the audience. An unconventional technique that helped him create intricate and melodic runs that were both mesmerising and emotional.
Johnny Guitar Watson
Watson's guitar playing was characterised by expertise. Featuring complex chord progressions and lightning-fast solos, he showcased his technical skill and musicality every time he picked up his instrument. He was also a master of the Blues, infusing his playing with real emotion and feeling.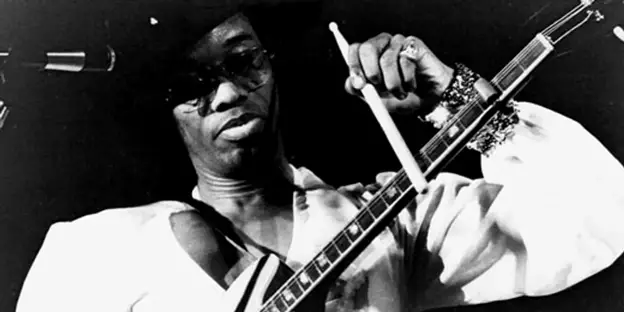 Throughout his career, Watson released numerous albums and singles, many of which were critically acclaimed and commercially successful. He collaborated with a wide range of musicians and producers, and his music was highly respected by his peers in the business.
There are many things that you don't know about Johnny "Guitar" Watson. But, listen to Three hours past Midnight and you'll understand why Johnny Watson is considered one of the greatest guitarists and artists in the history of the Blues.
The Unsung Blues Guitar Heroes
Anything but conventional, this list of players etched out what we today enjoy in popular players like Stevie Ray Vaughan, Joe Bonamassa and Gary Clark Jr. Modern Blues musicians are celebrated for their unique artistry. But they would definitely be telling fibs if they had to say our 9 great blues guitarists did not influence them.
They are a sample of great blues guitarists you may never have heard of. And while they may not have achieved the same level of fame as some of their peers, each of these musicians made significant contributions to all types of Blues and deserve to be recognised.
So, next time you hear the blues, take a moment to appreciate these unsung heroes of Blues guitar playing.