Throughout history theatre has been graced by the creative genius of numerous playwrights. The most famous playwrights leave their mark on the stages of the world. They craft compelling stories that captivate audiences and influence future generations.
From the masterful works of William Shakespeare to the insightful plays of Arthur Miller, gifted authors have made indelible contributions to performing arts drama and the human experience.
Among the most famous playwrights, Samuel Beckett, Tennessee Williams, and Oscar Wilde have entertained audiences with wit, originality, and a profound understanding of the human condition. Others, who have enriched theatres with timeless classical works, include Noel Coward, George Bernard Shaw, and Alexandre Dumas.
The ancient Greek playwrights who left a lasting impact on their craft, paved the way for modern drama and shaped the course of drama and theatrical history.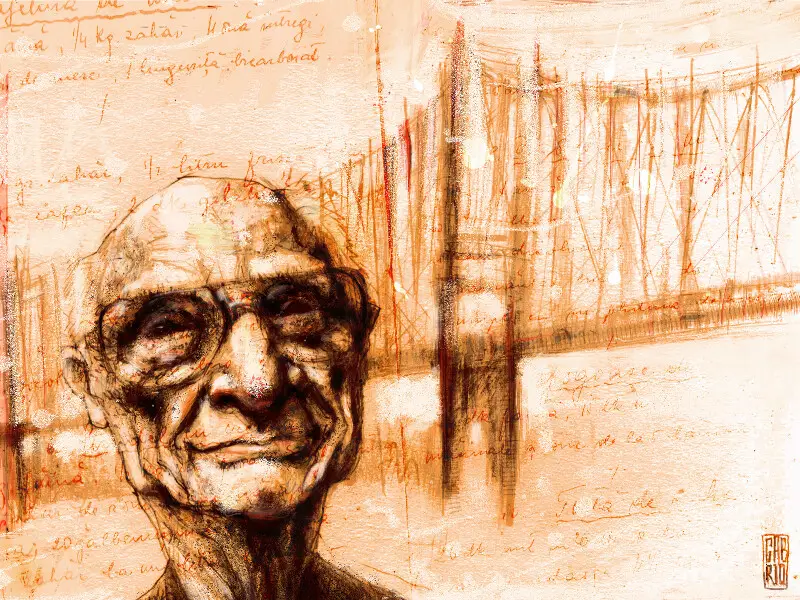 Key Takeaways
Theatre has been deeply influenced by the most famous playwrights.
Ancient, traditional, and modern playwrights contribute unique perspectives and styles that enchant audiences.
From ancient Greece to contemporary works, playwrights shape the course of theatre and inspire generations.
Who are the Most Famous Playwrights?
We begin this section with the one playwright who many authoratative voices consider to be the greatest playwright of all. And we then take a look at a number of others who are undoubtedly among the most famous.
William Shakespeare (1564 – 1616)
William Shakespeare, born on April 23, 1564, in Stratford-upon-Avon, England, is regarded as one of the greatest playwrights in history. He created a remarkable body of work by any standard.
Shakespeare's impact on literature cannot be overstated. His works have been translated into every major language and they are foundational to many student curriculums. His profound insights into human nature, combined with an innovative use of language, have inspired countless adaptations, reinterpretations, and scholarly studies.
Plays
Shakespeare's works include 37 classic plays covering:
Comedies: A Midsummer Night's Dream, As You Like It, Twelfth Night
Tragedies: Macbeth, King Lear, Othello
Histories: Henry V, Richard III, Julius Caesar
Romances: The Winter's Tale, The Tempest, Pericles
They showcase an unparalleled ability to weave complex narratives and intricate character development. Among his most famous works is the tragic masterpiece, Hamlet, which explores revenge, madness, and mortality. Thus resonating with audiences across generations.
Throughout his career, William Shakespeare challenged conventions. He created stories that blended the timeless themes of love, power, and betrayal, with elements of history and mythology. Because of a unique talent Shakespeare stood out from contemporaries such as Christopher Marlowe and Ben Jonson.
Sonnets
In addition to his success as a playwright, Shakespeare was also accomplished in the art of poetry. He mastered the sonnet form and explored themes that often mirror those found in his plays. His contribution to the English language was immense. He is credited with coining hundreds of words and phrases that have enriched the language and are still used today.
His sonnets are a collection of 154 poems that focus on themes of love, beauty, and time. And his works are still widely read and performed today. They are a significant part of literature education and the literary and theatrical canon.
Takeaway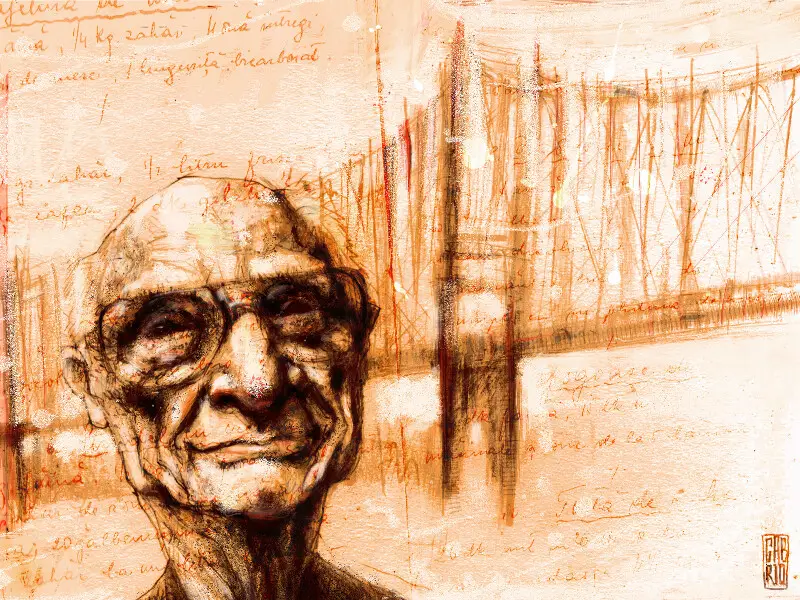 William Shakespeare's enduring legacy is a testament to the power of his storytelling. His place in history as one of the greatest playwrights of all time is undisputed. His impact on theatre, literature, and the English language remains unparalleled. And his works continue to captivate audiences worldwide.
Arthur Miller (1915 – 2005)
One of the most famous playwrights, Arthur Miller was best known for:
Death of a Salesman,
The Crucible,
All My Sons, and
A View from the Bridge.
Born in New York City in 1915, Miller attended the University of Michigan before returning to the East Coast to pursue his passion for writing dramas for the stage.
The Crucible
A prominent figure in American theatre, Miller's writing was characterised by a keen social awareness and a deep concern for the inner lives of the characters. One of his best known plays, The Crucible, took inspiration from the McCarthy era and tackled themes of hysteria, fear, and persecution in the context of the Salem witch trials. This allegorical play is a timeless reminder of the consequences of mass hysteria and the dangers of baseless accusations.
Death of a Salesman
Premiering on Broadway in 1949, Death of a Salesman won numerous accolades, including the Pulitzer Prize for Drama and the Tony Award for Best Play. The iconic play explores the tragic consequences of the American Dream and the disillusionment experienced by the protagonist, traveling salesman Willy Loman. The deterioration of Loman's mental state and his inability to let go of false ideals ultimately lead to his demise, making Death of a Salesman a powerful commentary on the human condition.
Takeaway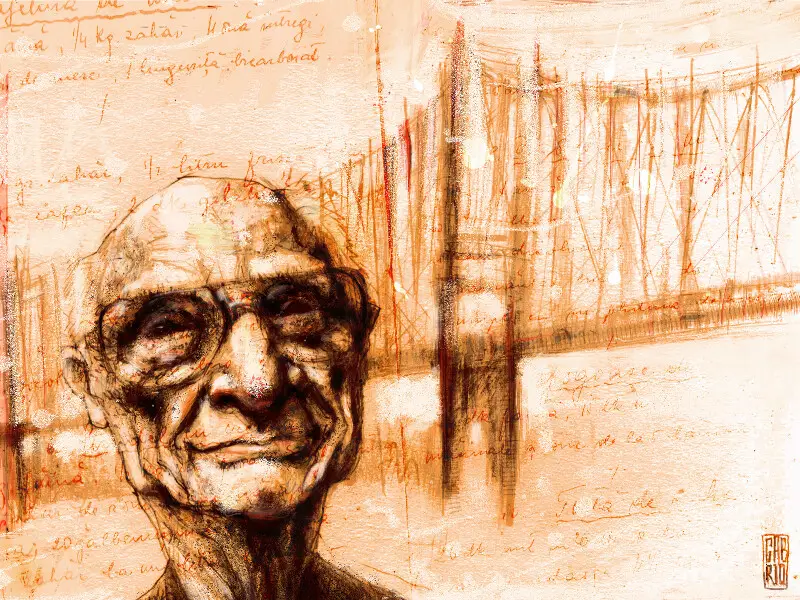 Throughout an extensive career, Miller proved to be a force in American theatre. His ability to combine social commentary with profound character studies made his plays resonate with audiences and critics. His legacy continues to inspire and influence playwrights, making him an essential figure in the history of American drama.
Oscar Wilde (1854 – 1900)
Irish playwright and poet, Oscar Wilde was an author who gained great fame late in the 19th century. Born in Dublin in 1854, Wilde was educated at Trinity College, Dublin and later at Magdalen College, Oxford. He excelled in his studies and won the Newdigate Prize in 1878.
Wilde's witty and satirical writing style led to the creation of many well-known plays during his career. Among his best works The Importance of Being Ernest is a farcical comedy that is considered a masterpiece of modern drama. His exceptional use of language and clever dialogue earned him critical acclaim and popular success.
In addition to plays, Oscar Wilde wrote short stories and other prose. A notable example is The Happy Prince, a children's fairy tale published in 1888. The poignant story demonstrates Wilde's artistry and skillful storytelling abilities. He also wrote his only novel, The Picture of Dorian Gray, published in 1890. It is regarded as a classic work of Gothic fiction.
Despite his wit and talent, Wilde's personal life was marked with controversy and scandal. He was prosecuted and imprisoned for gross indecency in 1895 due to his relationship with Lord Alfred Douglas. Consequently, his work was largely shunned by society. Five years later, Wilde died in Paris on November 30, 1900, aged 46.
Takeaway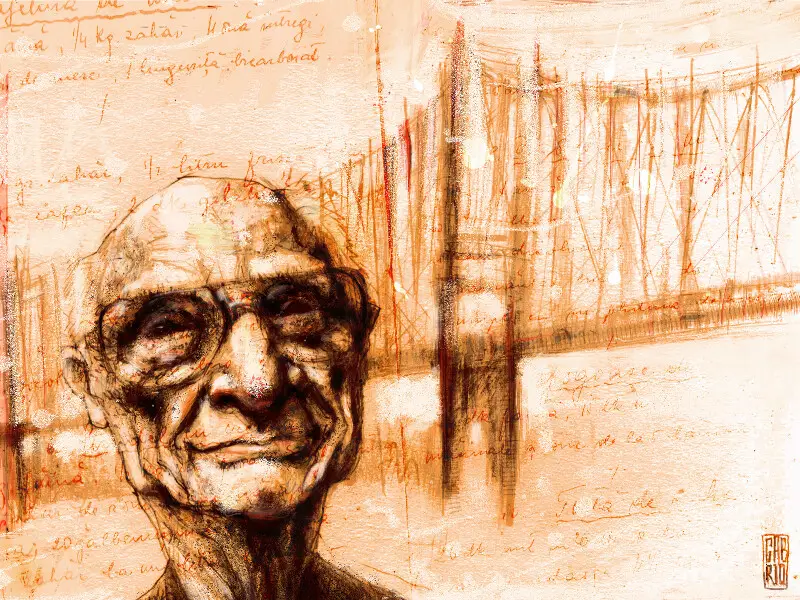 Oscar Wilde is regarded as one of the greatest playwrights and a literary genius of his time. His works continue to be studied, performed, and admired worldwide. And his unique style and insight have left an indelible mark on the world of literature and drama.
Samuel Beckett (1906 -1989)
Irish Novelist Samuel Beckett was a dramatist, short story writer, theatre director and poet. Born on April 13, 1906, he was known for bleak, impersonal, and tragicomic portrayals of life. They were often accompanied by black comedy and nonsense. As his career progressed, his work became minimalist in style.
During the 1930s and 1940s, Beckett wrote his first novels and short stories. But his literary career took off in the 1950s when he wrote a trilogy of novels and his most famous plays, such as Waiting for Godot and Endgame. Apart from plays, Beckett wrote two books of short stories and a book of criticism during this period.
Notable works by Samuel Beckett include:
Novels: Molloy, Malone Dies, and The Unnamable
Plays: Waiting for Godot, Endgame, and Krapp's Last Tape
Short Stories: More Pricks Than Kicks and First Love and Other Shorts
In 1969, Beckett was awarded the Nobel Prize for Literature for his contributions to literature. It was specific to his writing, which was described as: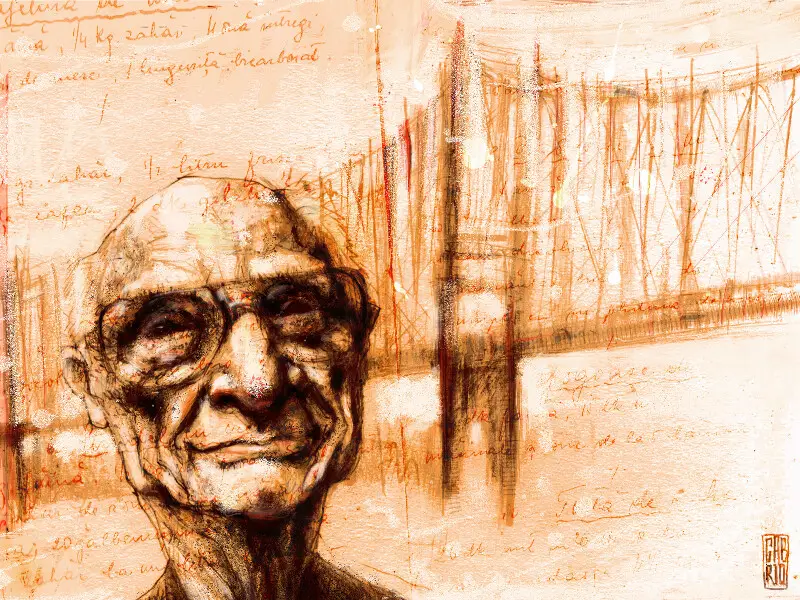 Beckett's works have had a lasting impact on theatre, literature, and arts. He remains one of the most famous playwrights of the 20th century.
Tennessee Williams (1911 – 1983)
Tennessee Williams, born Thomas Lanier Williams, was an American playwright who held a prominent place in drama and theatre. He emerged as a major literary figure and is considered one of the foremost playwrights of 20th-century American drama, alongside Eugene O'Neill and Arthur Miller. His works are known for their distinctive Southern Gothic themes. They explore the fragility, frustration, and complexity of human relationships.
One of his most well-known plays, The Glass Menagerie, made Williams famous at the age of 33. The memory play revolves around a small, struggling family living in St. Louis during the Great Depression. It is known for its delicate portrayal of the human psyche and its exploration of the complex emotions that arise in the face of disappointment and unfulfilled desires.
Throughout his career, Tennessee Williams crafted several masterpieces, some of which received prestigious awards. For instance, two of his plays, A Streetcar Named Desire, and Cat on a Hot Tin Roof, won the Pulitzer Prize for Drama. Many of Williams' plays have been adapted into successful films, further solidifying his status as an influential figure in American literature and theatre.
Takeaway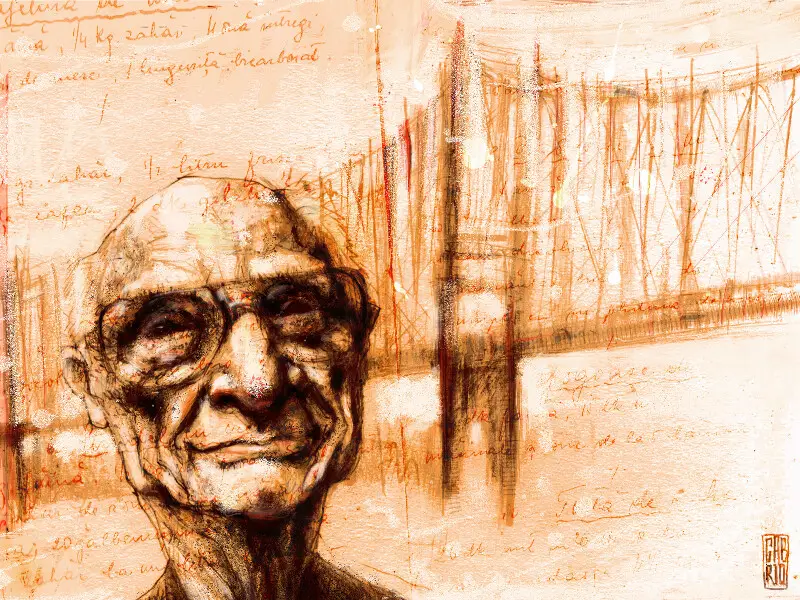 Given his innovative writing style, Williams' plays mesh poetic language with insightful exploration of human emotions, relationships, and social issues. His works provide entertainment and a profound understanding of the human condition. As a playwright, Tennessee Williams has undoubtedly left a lasting impact.
Noël Coward (1899 – 1973)
Noël Coward was a renowned English playwright, actor, and composer, famously known for his highly polished comedies of manners. Born on December 16, 1899, in Teddington, near London, England, Coward began his professional acting career at the early age of 12 and went on to achieve immense success as a playwright.
Throughout his career, Coward published more than 50 plays, showcasing his talent for witty dialogue and social commentary. His most notable works include Blithe Spirit and Cavalcader.
Coward's plays were mostly set in high society, a world he was introduced to as a teenager. His work has played a significant role in the shaping of modern theatrical comedies, and he is widely considered an icon in the realms of British theatre and culture.
In addition to his success as a playwright and actor, Noël Coward was also a skilled composer. Many of his plays were accompanied by his own original music, which added to the charm and appeal of his works.
Takeaway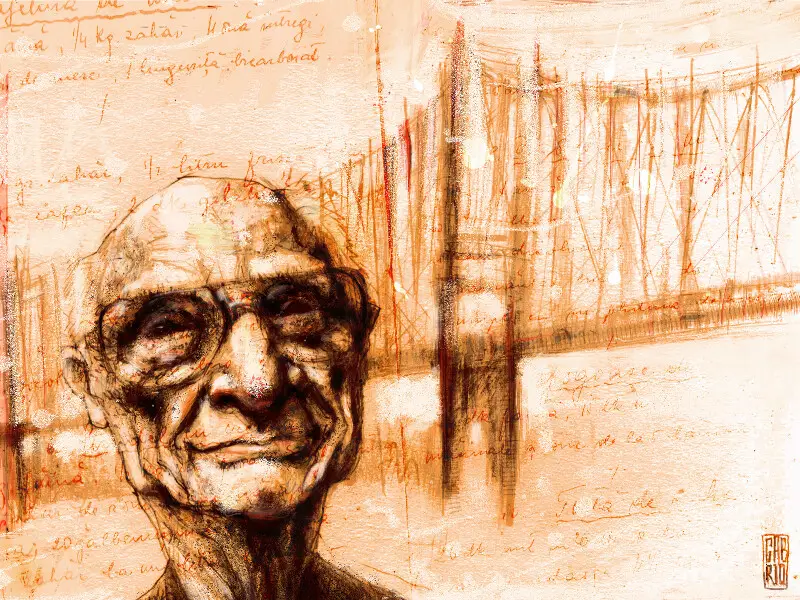 Despite his public image as a quintessential Englishman, Noël Coward had a deep appreciation for American culture and its larger English-language market. His admiration for all things American greatly influenced the global success of his plays.
George Bernard Shaw (1856 – 1950)
Comic dramatist, literary critic, and socialist propagandist, George Bernard Shaw was born in Dublin, Ireland in 1856 and died in 1950. Shaw gained tremendous recognition as a playwright and won the Nobel Prize for Literature in 1925.
Throughout his career, Shaw produced an impressive selection of works, with many of his plays considered to be influential and memorable. Most notable of his plays are:
Pygmalion
Saint Joan
Mrs. Warren's Profession
Man and Superman
Major Barbara
The popular musical My Fair Lady was adapted from Shaw's play Pygmalion, which showcased the humorous clash between the upper-class Henry Higgins and the Cockney Eliza Doolittle. This further catapulted his fame as a playwright.
His plays often dealt with contemporary social issues and touched on topics such as:
eugenics,
alphabet reform,
vaccination, and
organised religion.
Takeaway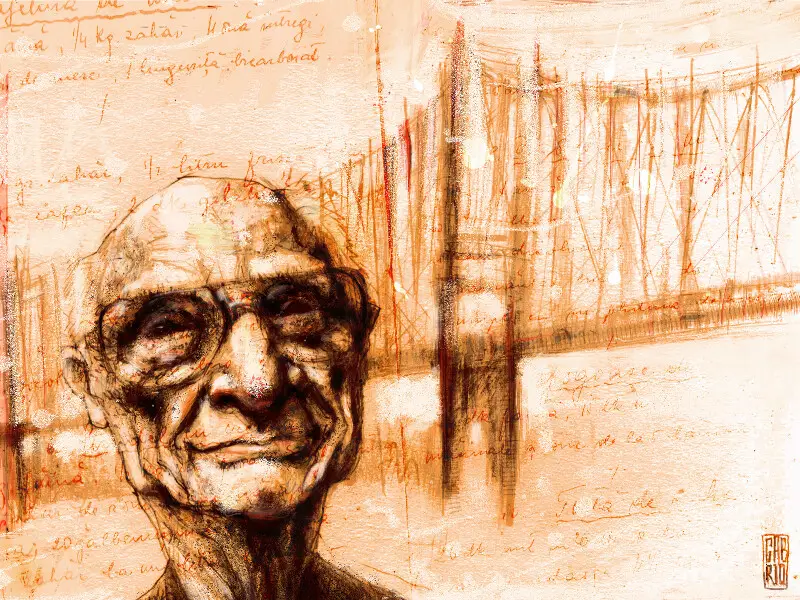 Shaw's works were known for contentious views, making them thought-provoking and engaging for audiences. In addition to his accomplishments as a playwright, Shaw also contributed extensively to journalism and criticism, especially as a music and theatre critic.
Alexandre Dumas (1802 – 1870)
Alexandre Dumas, was a French novelist and playwright. He is considered one of the most widely read French authors, and his works have been translated into numerous languages. Dumas is best known for his historical adventure novels, such as The Three Musketeers and The Count of Monte Cristo.
Dumas was born Dumas Davy de la Pailleterie, and he was part of a distinguished family. His father, Thomas-Alexandre Dumas, was a general in Napoleon's army, and his son, Alexandre Duman fils, followed in his footsteps as a successful playwright and novelist. The family's literary legacy spans several generations, leading to a long-standing influence on French literature.
The writing style of Dumas is characterised by its romanticism, as he focused on intricate plots, adventure, and historical events. His novels featured gallant heroes who were challenged and trialed in showcasing the triumph of the human spirit. These larger-than-life characters, combined with vivid descriptions and thrilling action sequences, continue to captivate readers worldwide.
Takeaway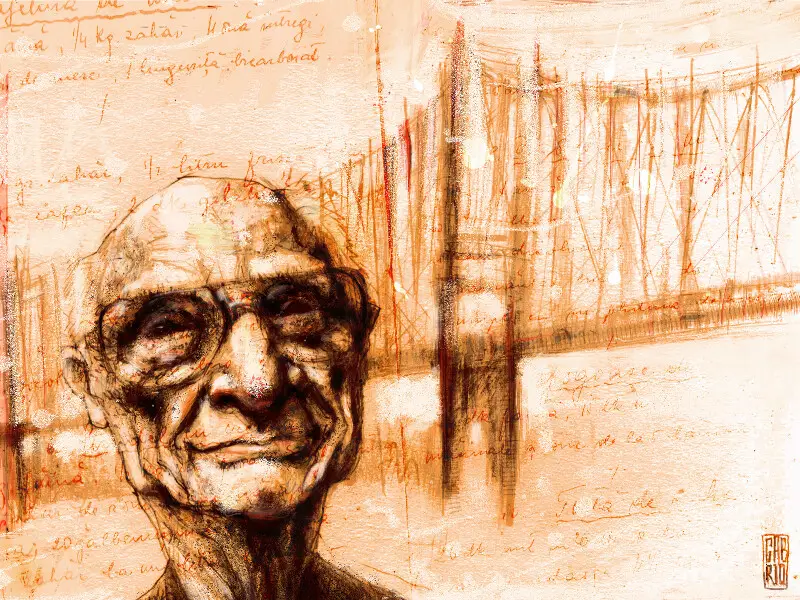 Dumas's works have been adapted into numerous plays, films, and television series, cementing his legacy as a significant figure in literature. His impact on French literature and the world of playwrights and novelists is indisputable.
Ancient Greek Playwrights and Their Influence
Ancient Greece was a major hub of cultural and intellectual development, with theatre being one of the primary modes of artistic expression. Playwrights like Sophocles and Aristophanes made significant contributions to Greek drama, shaping a sophisticated and captivating form of storytelling that still resonates.
Sophocles
Born around 496 BCE, Sophocles is known for his tragic plays which often revolve around themes of fate, pride, and human suffering. He authored famous works like Antigone, Oedipus Rex, and Electra. His use of complex characters and dramatic irony had a profound impact on Greek tragedy as a genre, inspiring generations of future playwrights.
Aeschylus
An earlier contemporary of Sophocles, Aeschylus is considered the father of Greek tragedy. Born around 525 BCE, he wrote 70 plays of which only seven have survived. His masterpiece, The Oresteia trilogy, explores themes of justice and vengeance in a captivating and gut-wrenching manner. Aeschylus introduced the use of multiple actors on stage, enhancing the depth and complexity of the storytelling.
Born in the 440s BCE, Aristophanes took a different approach to drama, becoming the most famous writer of Greek comedies. His plays tackled political and social issues in a satirical and humorous fashion, providing audiences with a lighter form of entertainment. Some of Aristophanes' notable works include The Clouds, Lysistrata, and The Frogs.
These ancient Greek playwrights' works were not only popular during their time but have remained influential throughout history. Their themes and styles have influenced later playwrights, and they continue to be studied and performed today.
Frequently Asked Questions
Who are the top modern playwrights?
The top modern playwrights can be found in many countries and they encompass a wide range of topics and styles. Some notable playwrights are Sarah Ruhl, Annie Baker, Yasmina Reze and Lynn Nottage. These playwrights are known for their thought-provoking works that tackle themes related to race, gender, ability, and sexuality.
Which playwrights were most important in the 20th century?
The 20th century produced several influential and groundbreaking playwrights. Some of the most prominent names include Eugene O'Neill, Samuel Beckett, Arthur Miller, and Tennessee Williams. These playwrights revolutionised the craft, incorporating realism and exploring complex themes of the human condition.
Who were the leading playwrights during the Renaissance?                                                                                             
During the Renaissance period, a number of playwrights emerged who defined the era's dramatic arts. Among the most renowned were William Shakespeare, Christopher Marlowe, and Ben Jonson. They created a wealth of famous works that heavily influenced both English literature and the wider construction of modern drama.
Who is considered the greatest playwright of all time?                                                                                                    
Although determining the greatest playwright of all time is subjective, many critics and scholars recognise William Shakespeare as the most significant playwright in history. His collection of plays, consisting of tragedies, comedies, and histories, have left a lasting impact on literature and the dramatic arts worldwide. Shakespeare's works continue to be studied and performed to this day, as they provide a unique insight into human experience and the complexities of human nature. No-one before or since has written in such a unique style.
Why not Join Us
If you enjoyed this article, we would like to offer you two gifts – our Starter Pack of 4 James King's books and our Weekly Digest, which you can receive by email.