Are you someone who wants to positively impact the environment but isn't sure where to direct your resources? Or are you simply curious about the inner workings of environmental organisations and want to know which environmental organisation is most effective?
As the Earth faces unprecedented ecological crises, the role of environmental organisations in combating them cannot be overstated.
The organisations work tirelessly to protect and preserve the natural world, often facing politically motivated, powerful, and well-funded opposition. But, with so many organisations, it is challenging to determine which environmental organisation is most effective. Read on to see our choice.
So, we researched the subject to determine which environmental organisation is the most effective, in our opinion.
And we evaluate and compare some of the most prominent environmental groups in the world and give you our opinion. They include:
Greenpeace
World Wildlife Fund
Sierra Club
By the end of the article, you will have a comprehensive understanding of each organisation's:
mission,
achievements,
financial transparency,
public engagement, and
willingness to collaborate.
Join us to find out which environmental organisation is most effective and why you need to know.
Criteria for Evaluation
First, we set some ground rules, as there are myriad ways to measure the effectiveness of an environmental organisation. And of course, it is a subjective exercise.
We chose to evaluate them based on 6 criteria:
Mission Statements Must be Clear and Specific
The mission statement of an environmental organisation should be clear, concise, and specific. It should state what the organisation aims to achieve and how it intends to do so. This allows potential donors or members to understand what the organisation stands for without conducting additional research.
Goals Must be Achievable (or Have Been Achieved)
It is noble to want to solve world hunger or save the bees, but these lofty goals require tremendous resources and effort.
Therefore, we looked for organisations whose mission statements include achievable goals that have either been achieved or are on track for completion. This demonstrates their ability to make tangible progress in areas they deem necessary.
Some environmental organisations have been accused of being too idealistic or utopian, so finding one that can deliver on its promises is essential.
Financial Transparency and Accountability Must be Apparent
Knowing where the money is going and what it is being used for helps ensure donations are spent effectively.
Organisations should provide detailed financial records with an accessible audit trail which shows where money has been spent. This helps prevent potential misappropriation of funds, and builds trust and confidence in the organisation.
Innovation and Adaptability Must be Demonstrated
Technology isn't something to be feared – at least not always. When protecting the environment, innovation and adaptability make a real difference.
We favour organisations that demonstrate an understanding of how technology can be used to progress in their mission over those who rely on traditional methods or are stuck in old ways of thinking.
Public Engagement and Awareness Must be Part of the Mission
Organisations should strive to educate people about their mission and how they can help.
If we don't educate each generation, they will make the same mistakes their forefathers did.
They should demonstrate with compelling reasons why members of the public need to get involved in the action or donate to support those who do. Grassroots campaigns and social media outreach are great ways to spread the word and get people involved.
Collaboration with Other Organisations Should be a Core Value
Nothing great can be accomplished alone. Saving the planet isn't an individual race, and organisations that actively seek partnerships and collaborations – inside and outside their sector – will be favoured over those too prideful to work with others.
Collaborating is essential for any organisation that wants to make a real difference.
Evaluation of Environmental Organisations
Now that we have a framework for evaluation let's look at four organisations that are among the world's most influential.
Greenpeace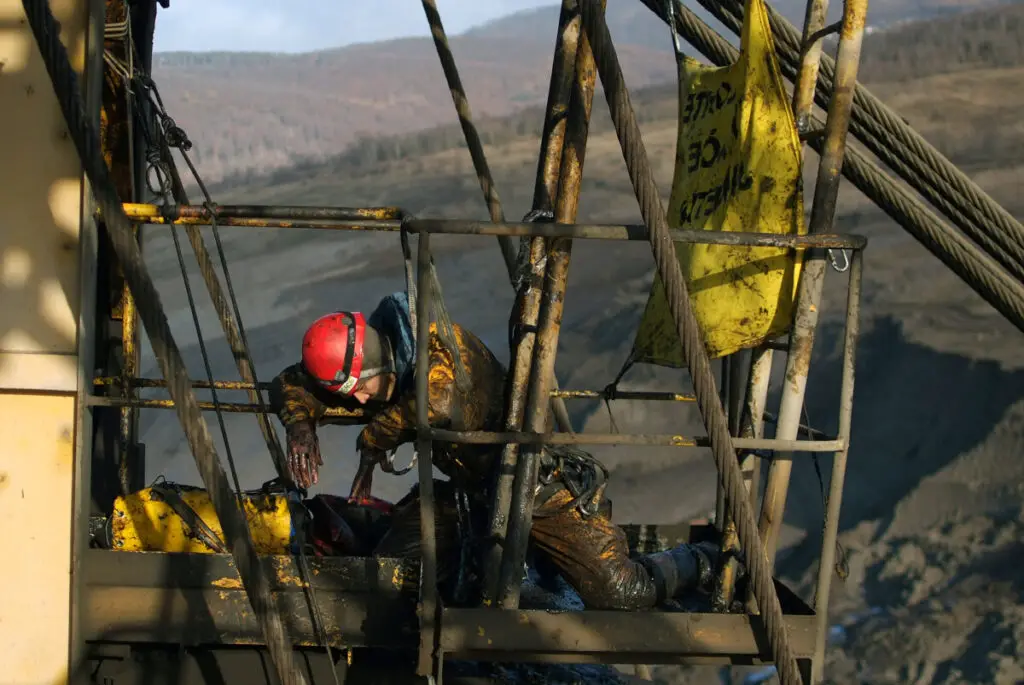 The first, and perhaps the most famous, is Greenpeace.
History and Background
In 1971, a group of protestors sailed to Amchitka island in Alaska on a boat named Greenpeace to stop the US government from carrying out a nuclear test. It was a great achievement which raised so much awareness, media coverage, and public support. So much so, that the testing program was eventually abandoned.
A few years later, the group accomplished a similar mission in the South Pacific, causing the French government to end its nuclear atmospheric testing program. 
After their successes, Greenpeace organisations started spreading around the world, and in 1979 Greenpeace International was founded, giving the scattered web of organisations a unified mission and purpose.
Mission Statement
Greenpeace says it will ensure the ability of the earth to nurture life in all its diversity, and lists four core goals:
Protect biodiversity in all its forms.
Prevent pollution and abuse of the earth's ocean, land, air, and freshwater.
End all nuclear threats.
Promote peace, global disarmament, and non-violence.
These goals are clear and ambitious, though they do lack a certain level of specificity.
Achievements
The Greenpeace website, has a timeline of their successes. From the 1971 Alaskan mission to whaling restrictions in South Korea and landmark legislation against oil companies, Greenpeace has been making a difference for decades.
Their achievements are too numerous to detail, but they rank among history's most influential environmental organisations.
Financial Transparency and Accountability
As one of the largest and oldest non-profit organisations, Greenpeace has a duty to be transparent about its funding.
It provides detailed reporting on their financials each year, making its data and documents available to the public.
The 2021 report, for instance, is over 90 pages long and includes an in-depth analysis of funding sources, expenses, and investments.
Innovation and Adaptability
If there is a low point in the organisation, it may be a tendency to double down on tactics that are no longer effective.
This has led to criticisms of the organisation's rigidness, but in recent years it has made strides towards being more open-minded and adaptive. Greenpeace is exploring new forms of activism, like virtual protests and social media campaigns.
Public Engagement and Awareness
One of the most significant challenges of large non-profit organisations is avoiding stigma or parody. Greenpeace is no stranger to this, and its campaigns are often criticised for being too radical or – out there. Engaging the public in today's environment of outrage requires a delicate balance of media savvy and passion.
Greenpeace has had mixed success. Some campaigns have been widely praised while others have been met with criticism.
Collaboration with Other Organisations
One of the group's 7 principles is to rely on collaboration and diversity of ideas.
As such, Greenpeace has formed coalitions with other organisations to increase its impact and reach.
Examples can be found in connections with the United Nations, messaging through designers like Human After All, and partnerships with for-profit companies like Mcdonald's.
Criticisms and Controversies
It hasn't been entirely smooth sailing for Greenpeace.
One of the biggest critiques has been a need for more scientific guidance at the very top level of the organisation, leading to some decisions that have been more emotion-driven than evidence-based.
Their methods have also been criticised for being too confrontational, which has led to some public backlash. But, Greenpeace was a front-runner who had to ruffle a lot of feathers to get noticed. So, by now it must be like water off a duck's back.
The Nature Conservancy (TNC)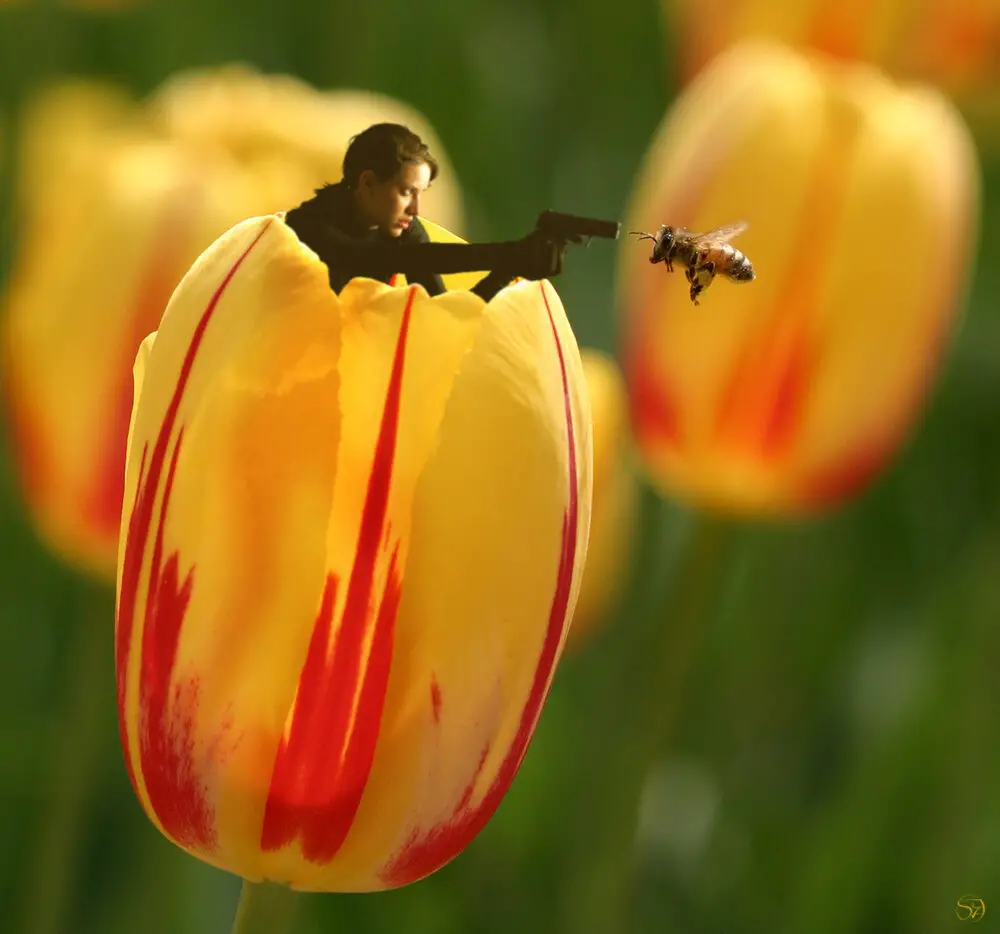 Hyper-focused on land and water conservation, The Nature Conservancy is dedicated to protecting the planet's natural resources. It has an impressive track record of success in preserving over 125 million acres of land.
History and Background
With roots that trace back to the early 1900s, The Nature Conservancy has played a major role in environmental protection since its inception. Officially incorporated as a non-profit in 1951, it now employs more than 400 scientists, is active in more than 70 countries, and has over a million members.
Mission Statement
Its mission is – to conserve the lands and waters on which all life depends – and it lists these top priorities:
Reduce or store three gigatons of CO2 emissions yearly.
Benefit 100 million people.
Conserve 4 billion hectares of ocean.
Conserve 1.6 billion acres of land.
Conserve 1 million kilometres of river.
Support 45 million local stewards.
The Nature Conservancy hopes to accomplish these by 2030 and it has a detailed plan of action to achieve them.
Achievements
From their first deal to protect a 60-acre forest in 1955 to the 2020 transformation of a 19,200-acre Colorado ranch into Fishers Peak State Park, The Nature Conservancy has consistently made strides in preserving the landscape.
In addition to land conservation, it also works on:
restoring rivers and streams,
protecting species,
fighting climate change, and
empowering communities to conserve their natural resources.
Financial Transparency and Accountability
Though its yearly financial reports may not be quite as detailed as some other organisations, the Conservancy has maintained a high level of transparency.
It lists several accreditations from watchdogs, such as
the Land Trust Accreditation Commission,
the Better Business Bureau,
the DMA Nonprofit Federation,
Standard & Poors Rating Service, and
Charity Navigator.
Innovation and Adaptability
One of the most impressive parts of TNC is its commitment to advancing technologies and innovation. It partnered with Techstars to identify and nurture new companies developing sustainable technologies. And  has invested in:
geospatial data,
drones, and
artificial intelligence,
to better understand and protect ecosystems.
Public Engagement and Awareness
The Nature Conservancy can sometimes work too far in the background, making it difficult for the public to know exactly what its doing.
While committed to working with local communities and operating a youth education programme, TNC could do more to increase public engagement and awareness.
Collaboration with Other Organisations
A behind-the-scenes approach is excellent for collaboration. And TNC is known for its willingness to partner with other environmental organisations. It has a long history of joint ventures and shared resources with public and private groups.
Criticisms and Controversies
Because of its core practice of conserving land through purchases, criticism has been raised about the overall goals of TNC. They argue that selling land at a profit allows them to invest heavily in their conservation efforts. But that does not always ensure long-term protection of the land.
In 2003, the organisation was forced to make some significant changes to its operations after a series of controversial revelations about its financial practices.
World Wildlife Fund (WWF)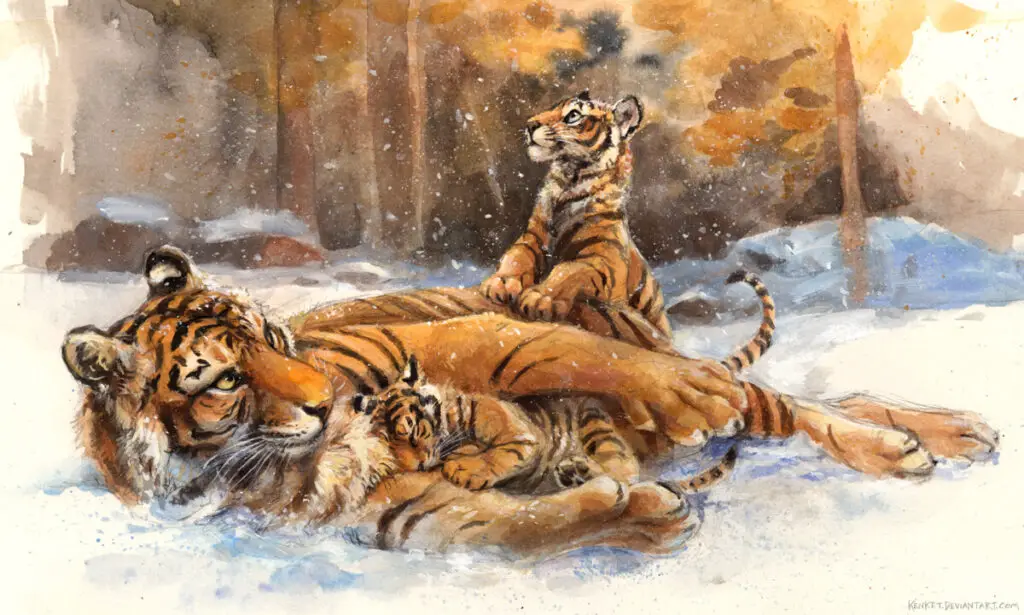 The World Wildlife Fund's panda logo is perhaps the most recognisable symbol of environmental protection, with WWF being one of the most influential organisations in the world.
History and Background
Initially founded in 1961, the WWF – or the World Wide Fund for Nature, as it is known outside North America – is now present in over 100 countries worldwide.
According to the website, it was inspired by a series of newspaper articles written by Sir Julian Huxley concerning the destruction of wildlife in East Africa. The organisation was founded to provide a worldwide fund for nature conservation.
Mission Statement
The WWF's mission is – to stop the degradation of the earth's natural environment and to build a future in which humans live in harmony with nature.
WWF will accomplish it by:
Conserving the world's biological diversity.
Ensuring that the use of renewable natural resources is sustainable.
Promoting the reduction of pollution and wasteful consumption.
While not as specific as some of the other organisations on this list, the goal is clear. The WWF's mission is to create a sustainable, human-friendly environment through global conservation efforts.
Achievements
One of the most impressive projects the WWF has put in place is Earth Hour, in which people across the globe turn off their lights for an hour to symbolise their commitment to combating climate change.
Nearly 200 countries and territories participate in the event, and it has become an annual tradition and one of the most impactful public awareness campaigns of the last decade.
The organisation has been involved in several successful conservation initiatives, including:
protecting endangered species,
advocating for sustainable agriculture practices, and
protecting threatened ecosystems such as coral reefs.
Financial Transparency and Accountability
Despite detailed reports being available on their website, there has been near-constant controversy over the WWF's financial transparency and influence.
The organisation has also been accused of creating conservation refugees by forcing local (often indigenous) people from their land in the name of conservation. While they were cleared of a 2020 controversy over violent conservation ranger incidents, there has been continued criticism over a lack of accountability and transparency.
Innovation and Adaptability
One of the biggest parts of the WWF is its Wildlife Adaptation Innovation Fund, which supports projects meant to test and develop novel solutions to help wildlife and people adapt to a changing climate.
By using artificial albatross nests, machine-made water supplies, and financial incentives for sustainable land use, the WWF has proven itself to be an adaptive force in conservation.
Public Engagement and Awareness
Where the WWF truly stands out is in public engagement and awareness. From full-scale campaigns to the Earth Hour event, the organisation's efforts have effectively spread the message of conservation worldwide.
The WWF also has a strong presence on social media, where it regularly posts updates about its work and engages with followers. With millions of them across different platforms, it's clear that the WWF knows how to get its message out there.
Collaboration with Other Organisations
With partners like the Green Climate Fund, the Global Environment Facility, and USAID, the WWF has a wide network of support and collaboration. Sometimes collaboration with for-profit companies has been seen as controversial, however WWF has pushed for strong environmental commitments from these partners.
Criticisms and Controversies
Over the last several decades, there have been several high-profile controversies regarding the WWF.
From corporate partnerships with companies like Coca-Cola, involvement in Non-fungible token (NFT) projects that have been accused of negative environmental consequences, and outrage over connections to brutal paramilitary activities, the organisation has faced many questions about its influence and impact.
Sierra Club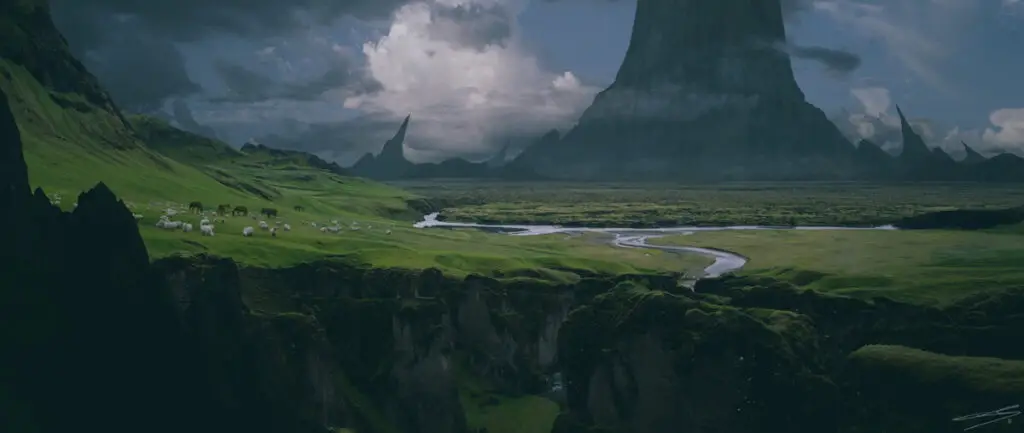 The Sierra Club is one of the oldest environmental organisations in the world, and it has a long history of success.
History and Background
There are few people more influential in the environmental movement than John Muir. He founded the Sierra Club in 1892 to explore, protect and restore nature.
Many of the people who went on to found their own activist groups started as members of the Sierra Club, and since then, the club has become one of the world's most notable environmental organisations.
Mission Statement
The Sierra Club lists its mission in the form of four tenets.
To explore, enjoy, and protect the wild places of the earth.
To practice and promote the responsible use of the earth's ecosystems and resources.
To educate and enlist humanity to protect and restore the quality of the natural and human environment.
To use all lawful means to carry out these objectives.
Its focus remains on conservation, but in recent decades has expanded to include social justice issues like racism, correcting the work-life balance in capitalist nations, and questioning the current grow-at-all-costs mentality.
Achievements
From conception, the Sierra Club has been fighting against the destruction of public nature reserves. In 1890, it helped defeat a government proposal to shrink Yosemite National Park, and since then, it has spearheaded campaigns to retire coal plants, establish new reserves, and encourage outdoor activities.
It was critical in the organisation of Earth Day in 1970, a global event credited with helping to spark the modern environmental movement. In 2022, it was part of the grassroots campaign that resulted in the Inflation Reduction Act, which focuses on promoting clean energy and reducing carbon emissions.
Financial Transparency and Accountability
While there has been transparency for years, the Sierra Club has only recently started releasing complete analyses and reports on its finances.
It is also dedicated to revisiting past policies that may have disproportionately affected minority groups.
The Club says it is committed to engaging more critically with the past and reckoning with the ways racism, sexism, and other systems of oppression have shaped the organisation. Hopefully, this commitment to openness and self-reflection will result in greater accountability.
Innovation and Adaptability
One of the interesting ways the Sierra Club has innovated is through local trekking and hiking groups. These are designed to introduce people to nature and increase their understanding of the environment's complex issues.
Additionally, the organisation has quickly adapted as technology advances by utilising various digital tools for activism.
Public Engagement and Awareness
This commitment to education and public engagement is further highlighted by its nearly 4 million members and supporters. There are near-daily events held across the US that increase public awareness of environmental issues.
Still, it sometimes needs to catch up in adopting new ways of reaching the masses, like live streaming and social media.
Collaboration with Other Organisations
The Sierra Club also follows a collaboration over competition model when working with other environmental organisations. It actively seeks partnerships to help it achieve its goals more efficiently and effectively.
Criticisms and Controversies
Generally, the Sierra Club's biggest critique is that its approach is not aggressive enough. The organisation has a long history of hesitating to join certain causes, only recently beginning to voice its opinion about social justice issues.
Otherwise, the Sierra Club is often praised for its collegial approach to the environmental movement and avoids any major controversy.
Comparing Environmental Organisations
Despite some shortcomings, each organisation has made impressive strides in environmental protection. Here are our comparative findings.
Overall Evaluation
Greenpeace
Mission: Average – Clear, but lacks specificity, using rather broad terms such as – protect biodiversity.
Achievements: Very high – Significant, but often focused on short-term goals like stopping whaling or coal mining
Financial Transparency: High – Greenpeace is transparent about its finances and provides annual reports to donors.
Public Engagement: Very high – Greenpeace has a large social media following and actively engages with the public through protests and other events.
Innovation: Low – Slow to adapt to new technologies, but there is evidence of progress in the past few years.
Collaboration: Very high – Greenpeace has a history of working with other environmental organisations and governments.
The Nature Conservancy
Mission: Very high – Clear and hyper-specific, such as – conserve 1.6 billion acres of land.
Achievements: Very high – Significant, but often hard to pinpoint because of a lack of public awareness
Financial Transparency: High – The Nature Conservancy is transparent and lists several high-level accreditations.
Public Engagement: Average – The Nature Conservancy has a relatively small following on social media and does not engage with the public as much as Greenpeace.
Innovation: High – With an accelerator program and R&D technology, The Nature Conservancy is at the forefront of environmental innovation.
Collaboration: High – Though it is not always made public, The Nature Conservancy has worked with many organisations and governments.
World Wildlife Fund
Mission: Average – Clear but lacks specificity, relying on broad terms such as – build a future in which humans live in harmony with nature.
Achievements: High – Has achieved many significant conservation successes, though some of its efforts are overshadowed by controversy.
Transparency and Accountability: Low – WWF has sometimes been criticised for its opaque financial processes, but it is progressing toward becoming more transparent.
Public Engagement: Very high – WWF has a large following on social media and actively engages with the public through events and campaigns.
Innovation: High – WWF has embraced new technologies to further its mission and operates an innovation fund to support new ideas.
Collaboration: High – With excellent public-facing campaigns and partnerships with other organisations, WWF has a strong track record of working with others.
Sierra Club
Mission: High – Specific in its mission and well-defined, including social justice initiatives.
Achievements: High – Sierra Club has achieved numerous successes in its long history, though some campaigns have been criticised for straying from conservation goals.
Financial Transparency: Average – While it is relatively open about its finances now, the Sierra Club does not have a strong history of detailed reporting.
Public Engagement: High – Given its 130-year history, the Sierra Club has a large following and engages with the public regularly.
Innovation: Average – Sierra Club does not focus on innovation as much as some of its peers, but it has used local programs to promote sustainability.
Collaboration: High – Sierra Club is known for its willingness to work with other organisations, from local grassroots initiatives to large-scale partnerships.
Ranking
So, which environmental organisation is most effective? Though a true ranking would need to be situation-specific, we rank the overall effectiveness of these four organisations in this order:
The Nature Conservancy
Greenpeace
Sierra Club
World Wildlife Fund
Based on a representation of our findings, our opinion should not be construed as definitive standings.
Conclusion
The environmental challenges humans face are complex and multifaceted, but the diligence of environmental organisations makes a brighter future possible.
As we evaluated and compared some of the most prominent world environmental organisations, it became clear that each has unique strengths and weaknesses. Some excel in advocacy and public engagement, while others pioneer innovative solutions.
The effectiveness of any environmental organisation depends on various factors, and it is valuable to know how they compare to other groups. But the truth is they all make significant contributions to the mammoth task of protecting the planet.
Supporting any environmental organisation – listed above or not – is a step toward a sustainable future. Whether it's donating your time, money, or skills, every effort counts.
We hope this article has given you a better understanding of these organisations' critical work and their impact. And enough motivation to join the fight for a healthier and more sustainable planet.